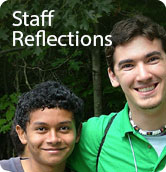 Welcome Letter
Dear Parents, Campers and Staff,
It is only February, but preparation for this year's summer camps has already begun! Outside of the Feast of Tabernacles, summer camp involves more people in more locations than any other activity of the Church. Since the Church has been conducting camps without a break for more than 40 years (beginning in the 1960s), it is a constant challenge not to become complacent, but always seeking to improve.
In its purest form, the phrase "raising the bar" can be traced to the high jump at a track-and-field event. Each time a participant clears the high jump bar, it is raised to a higher level. This higher level tests the ability of the jumper to improve. Today the term is used in more of a symbolic sense, rather than a literal one, and it usually means to raise the standards of a program or an activity. It is our desire to do just that every year.
I am excited to announce that we will once again be conducting 11 youth camps this year—five teen camps and six preteen camps. In addition, for our older teens and young adults, there will be a Challenger camp in Colorado. Funding and staffing 12 camps will be a challenge for our young organization, but we are deeply committed to doing so.
Even though I grew up in the Church, I never attended a Church summer camp until I was an adult. I lived on a farm as a teenager, which meant my summers were filled with work. The Church's SEP (Summer Educational Program) in Big Sandy, Texas, and later Orr, Minnesota, were impossible for me as a teen. But that never stopped me from reading about the camps and daydreaming about attending one day.
I attended my first camp in 1990, when I was the softball instructor for the third session at Orr. That first camp hooked my family; and camp became a regular family excursion for the next several summers. All three of our daughters are veterans of the camp experience, attending as campers and workers off and on for the past 20 years. Each will tell you that camp does make a difference in the lives of our youth.
If you want to experience a youth summer camp with a spiritual focus, then make plans now to attend one of our camps!
We believe the Church bears a responsibility, as described in Malachi 4:6, to assist families in turning "the hearts of the children to their fathers." To accomplish this goal, we must first reach the hearts of the young people. For the past many years, we have been doing just that through the camp program. This year our goal is to raise the bar. By doing so, we expect even greater results.
Come and check us out! See you at camp!
Sincerely,
Jim Franks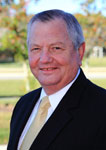 Updates by Email
Updates
May 1, 2013
Great news, the Houston Preteen Camp venue and costs are finalized and posted on the camp page. Also, registration is now open for them as... More
Apr 18, 2013
The Houston preteen camp location has now been settled. We have arranged for a camp in the New Caney, Texas, area, just north of Houston.... More
Feb 28, 2013
Hey everyone! The CYC website has been revised for our 2013 camps. By tomorrow morning, March 1, you will be able to start registering for this year'... More
Oct 25, 2012
Strong Rock Camp, located in beautiful northeast Georgia, again had great attendance this year. Over 150 teens and adults converged on the facility located on the... More
Aug 24, 2012
We had 32 campers and 34 staff join together in the mountain setting of Camp Sequoia for preteen camp 2012. The weather had been hot the week prior;... More